Please join us on Thursday, April 27 from 6–8pm at the Dougherty Arts Center for our 9th Annual Art Show! The Spring Art Exhibition is the culmination of 10 weeks of work by our 40 Little Artists.
These 5th and 6th graders represent six East Austin elementary schools. Each Little Artist will show one of their two artworks alongside one of their BIG ARTIST mentor's pieces.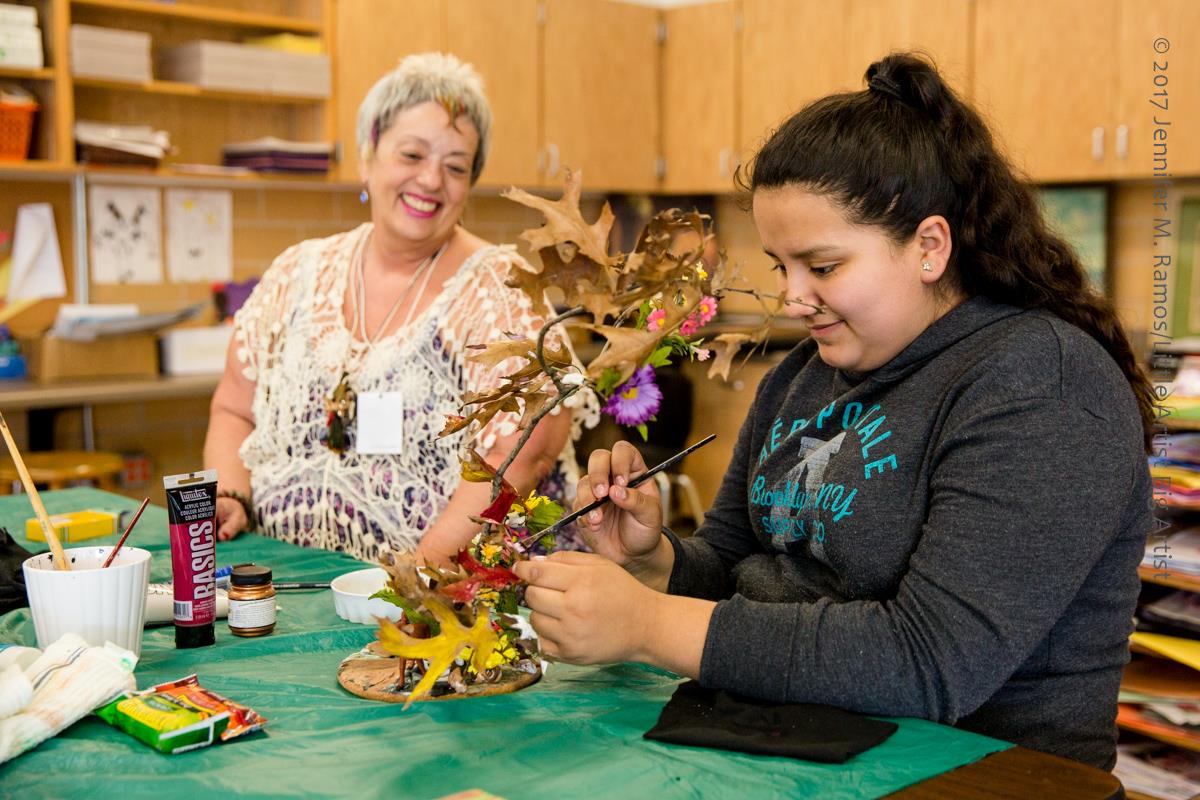 We'll also have live music from the Blackshear Soundwaves Orchestra, Maplewood Ukulele Choir, Allison Dragon Choir and the Barbara Jordan Choir. The reception is free, and Spanish translation will be provided. Come out and experience a unique Austin art scene!
Find out more information on the event page.