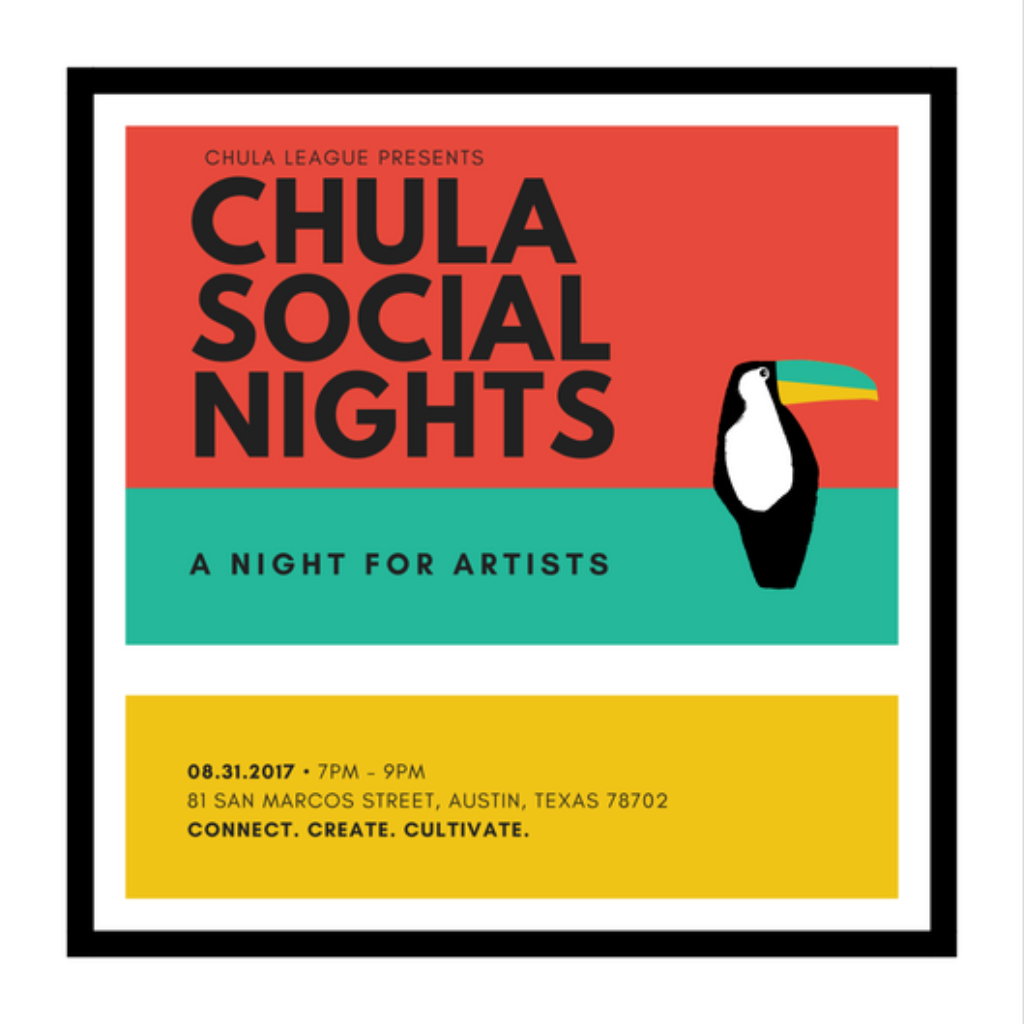 We are hosting a night for artists to connect, create, and cultivate. Join us at Austin Creative Alliance for some refreshments and music.
Creatives Meet Business Experience, a three-day professional development and networking experience in September, is giving one Scholarship badge to one Chula League Artist.
When: August 31, 2017 | 7pm-9pm
Where: 81 San Marcos Street
RSVP soon!