Caitlin B. Alexander is a Big Artist mentor to Madison at Blackshear Elementary. Learn about her experience being an artist and arts mentor.
How long have you been a Big Artist?
Just this one time, so far!
What is your favorite thing about the program?
I love that this program takes art careers seriously, and shows Elementary-age kids that they can, in fact, be an artist when they grow up. The earlier a Little Artist taps into their creative potential, the more time they have to grow and explore!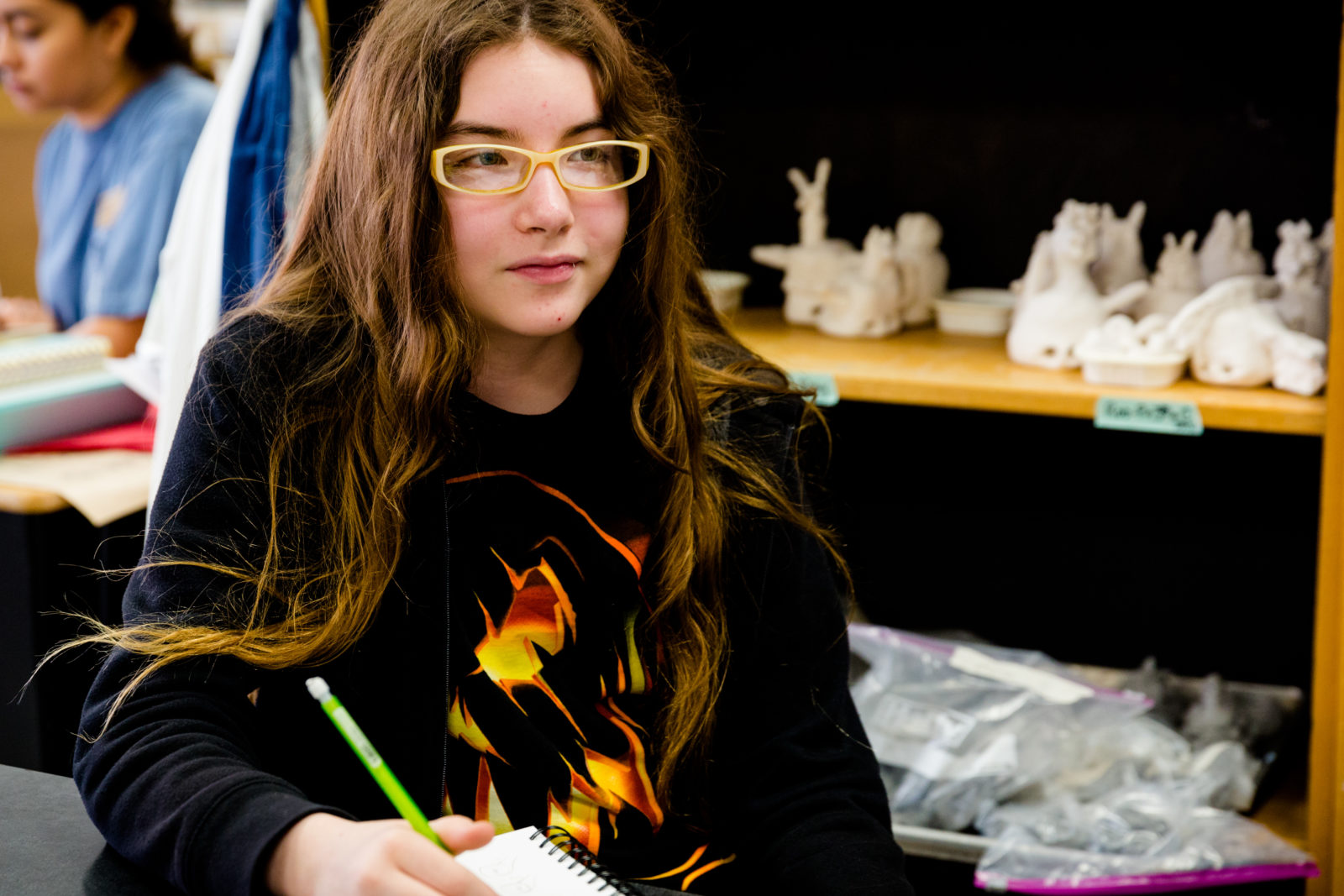 What is it about teaching and mentoring that makes you happy?
Connecting with the kids who are particularly passionate about art is really rewarding. My current Little Artist can't go anywhere without her sketchbook, and I think that's incredible! It always makes me think back to being the same age, and remembering how the tiniest bits of encouragement were life-changing. I want to be able to give that same gift to them, that others were kind enough to give me.
When you were a kid, did you have a mentor or someone who gave you a push toward art?
My mother is an artist, so my brother and I were working on drawing projects from as early as I can remember. Honestly, I feel like I owe her all of my successes and achievements, because we were so lucky to grow up in an encouraging, creative environment. By the time I hit 9th grade, I already knew that art was going to be my career path, and I lucked out yet again, by having an incredible teacher through all of High School, too. Mr. Bates, at Dripping Springs High School, was everything I could ask for in a mentor during that time of my life. I took numerous art classes every year, and especially in the Advanced Placement ones, Mr. Bates pushed us to grow and improve, enter competitions like the Visual Arts Scholastic Event, and put together portfolios. Without a doubt, the hours I spent in that classroom with my little AP group and Mr. Bates are the fondest memories I have of my teenage years.
Where can people find your work?
My portfolio is at www.cbaillustration.com, and you can buy my art in my Etsy shop.